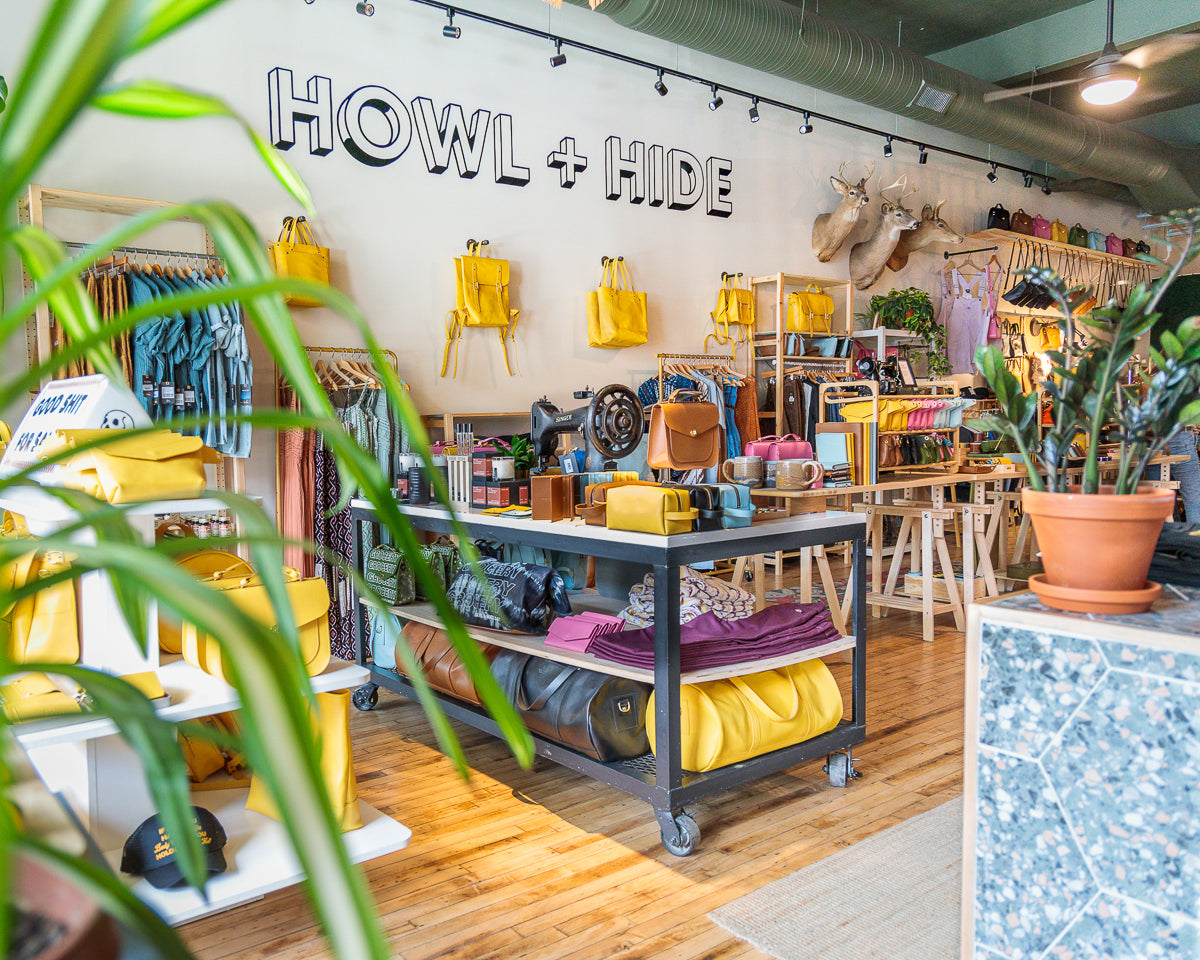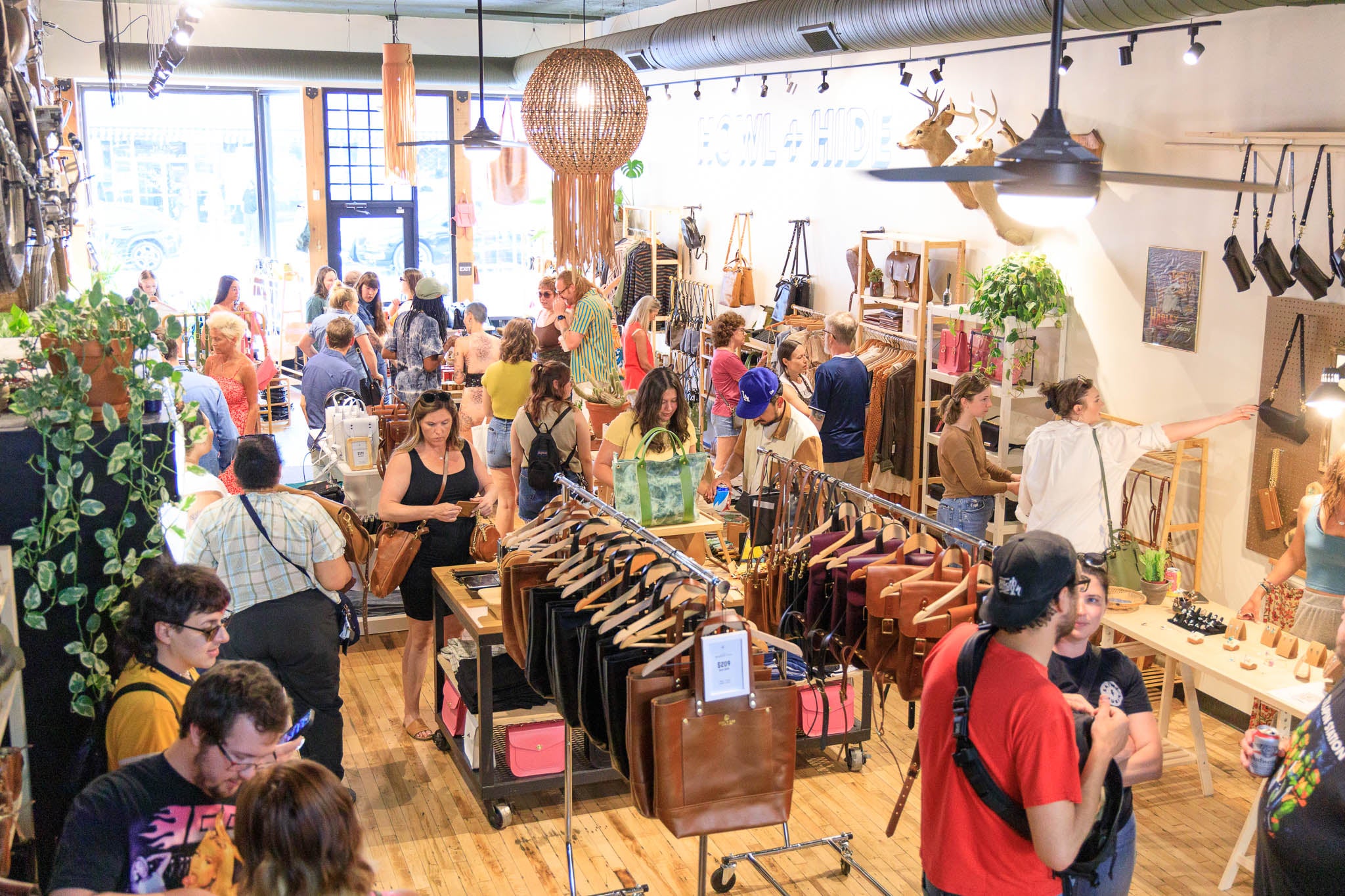 Flagship store
Howl + Hide
Welcome to Howl and Hide – the home of bags that are more than just bags; they're your everyday companions, available in a rainbow of colors to add a little fun to your world.
Our Flagship store offers the most unique retail experience in the City, with a glimpse into our Design Studio, which at one point, doubled as our only production facility.
Our journey at Howl and Hide began in 2014 with a modest shop in Indianapolis and a passion for crafting beautiful products with the best materials. After nearly seven years, we opened our new flagship location in Indianapolis on Virginia Avenue in 2021.
The added space allowed us to expand our retail offerings and grow our team. We decided this space wasn't just for us, it was for everybody. We're happy to host monthly events including vendor pop-ups, art shows and live music in the historic arts district of Fountain Square.
Howl + Hide is for the people.
So, whether you're heading out for a busy day or simply need a reliable bag by your side, you'll find it here at Howl + Hide – in a color that speaks to you. Join us in the world of good times and good bags. And remember, the best things in life take time and last forever.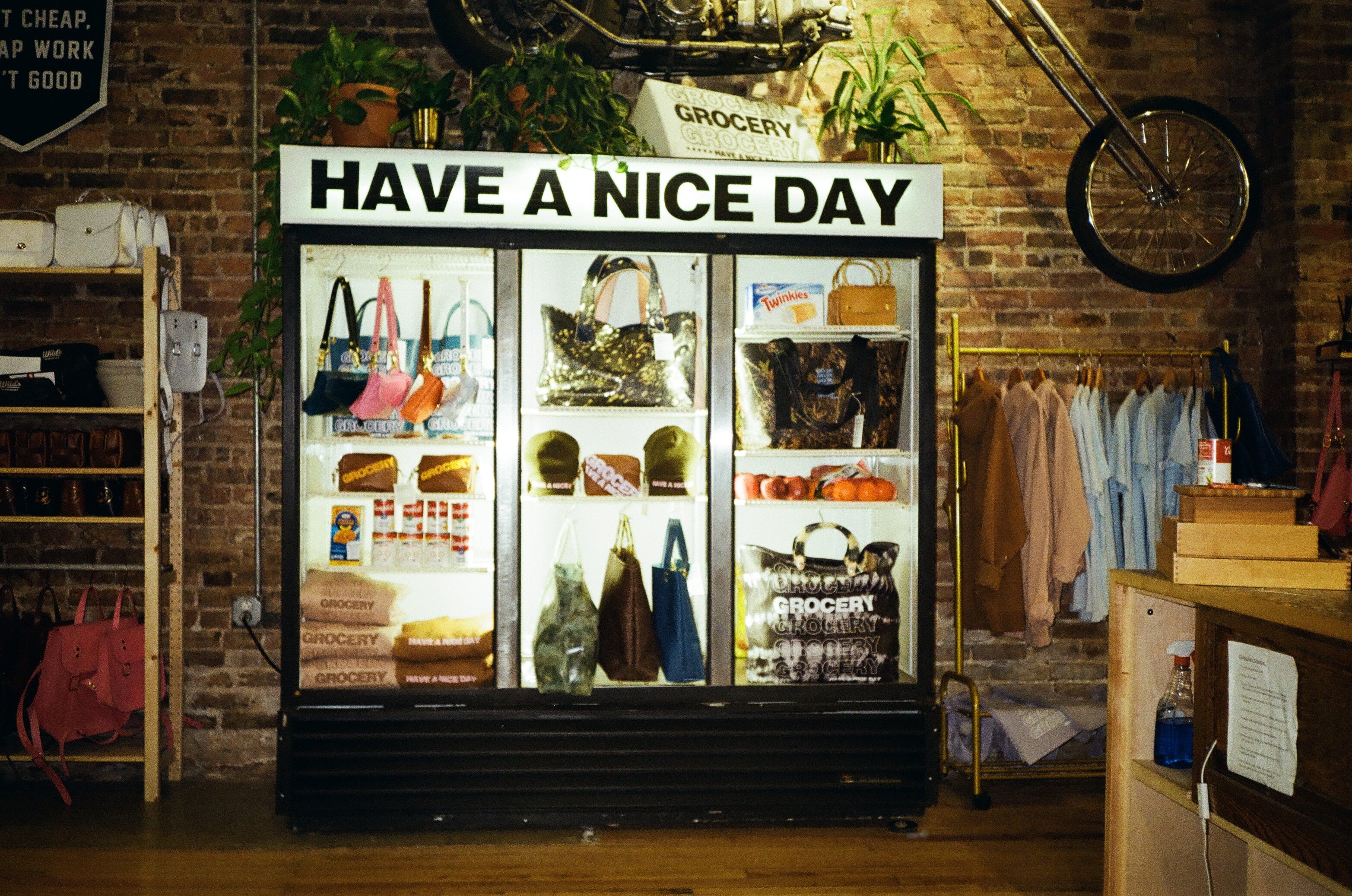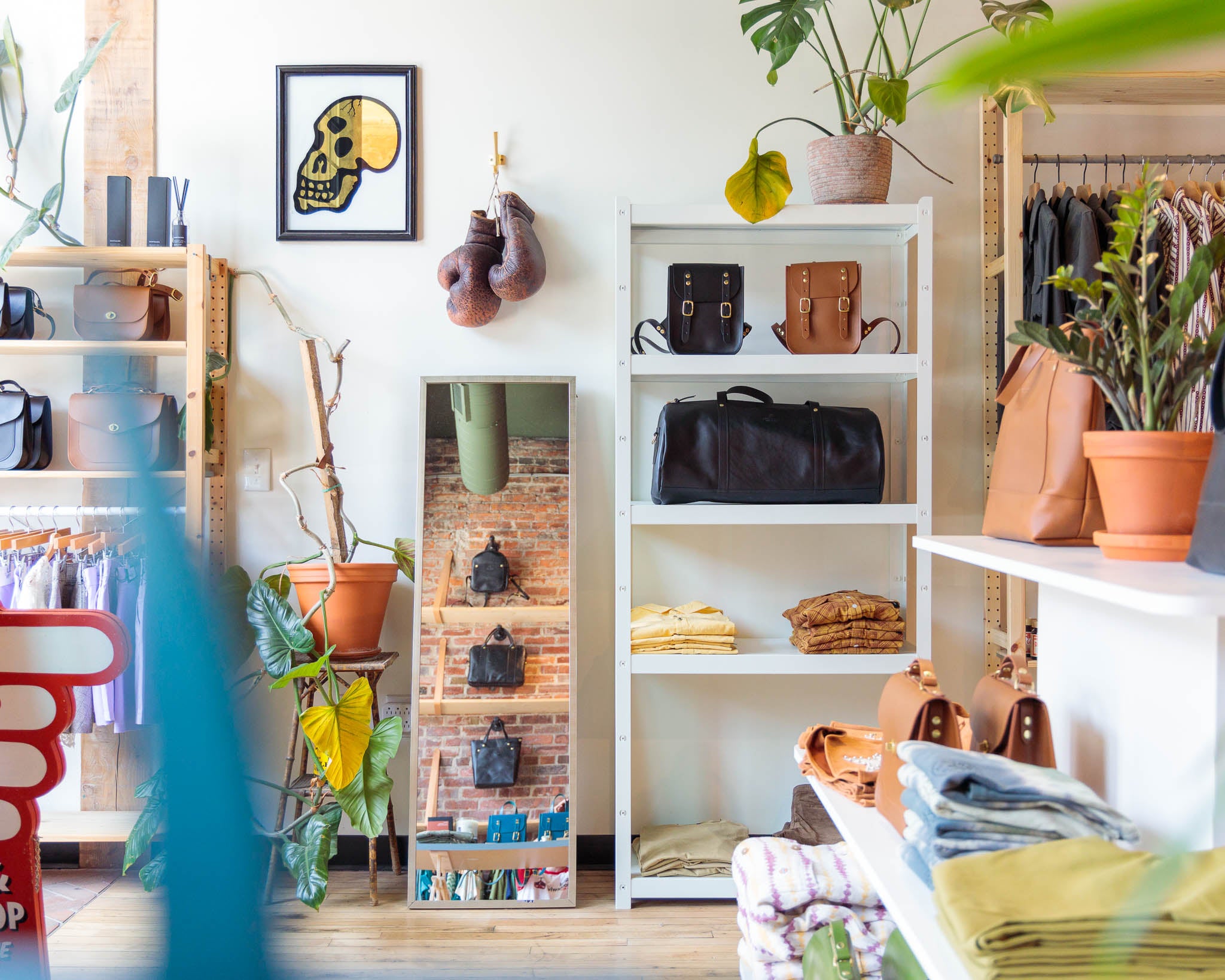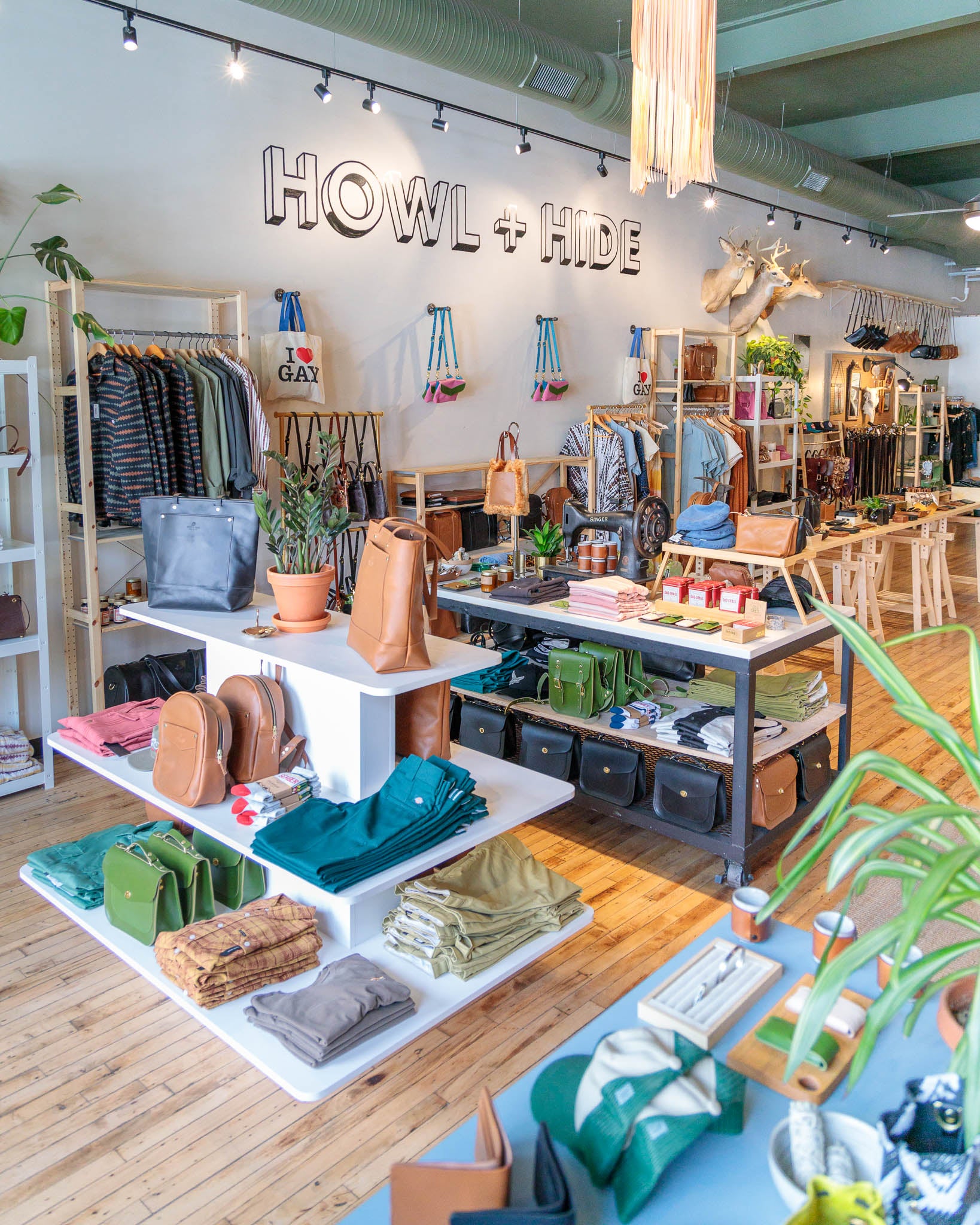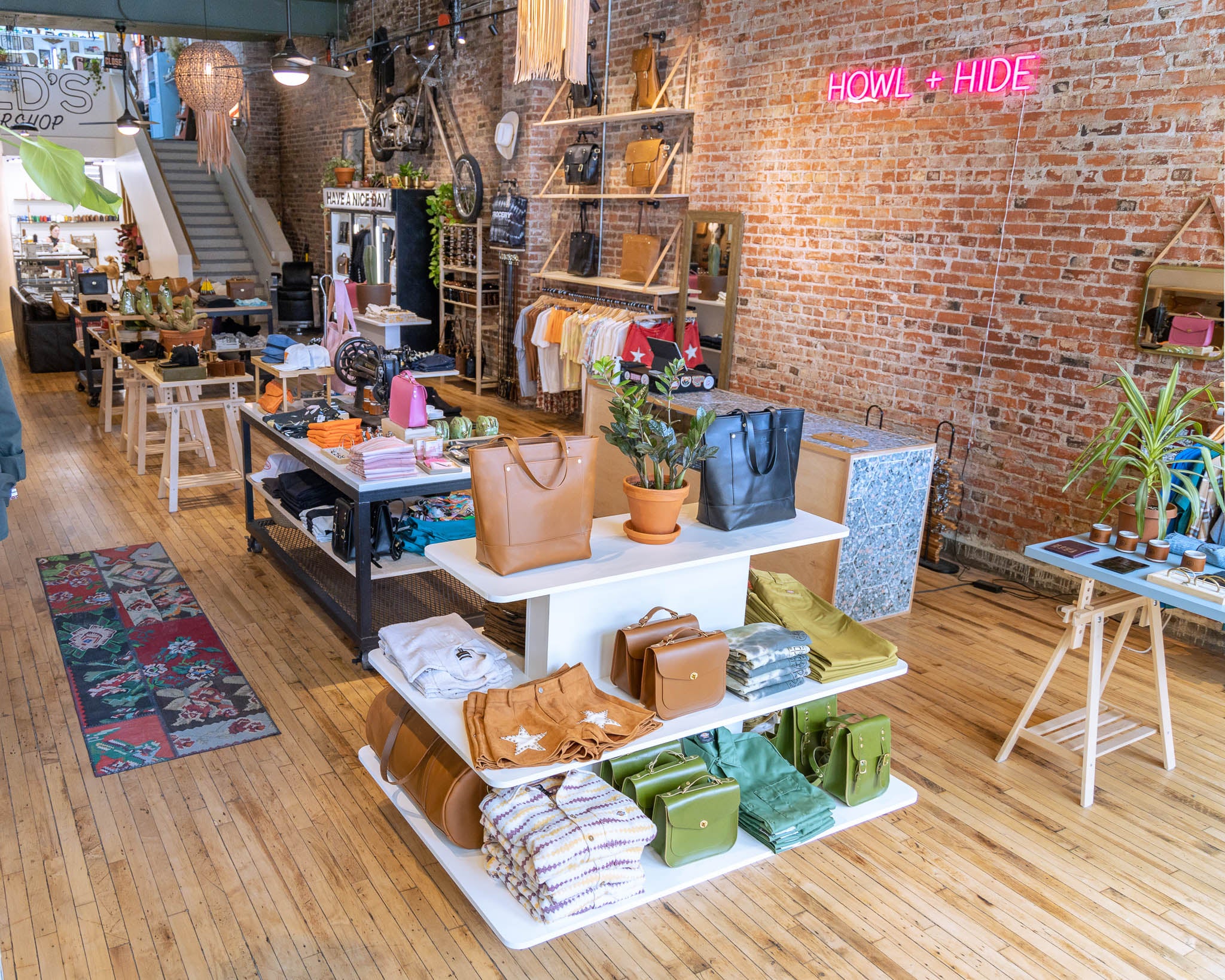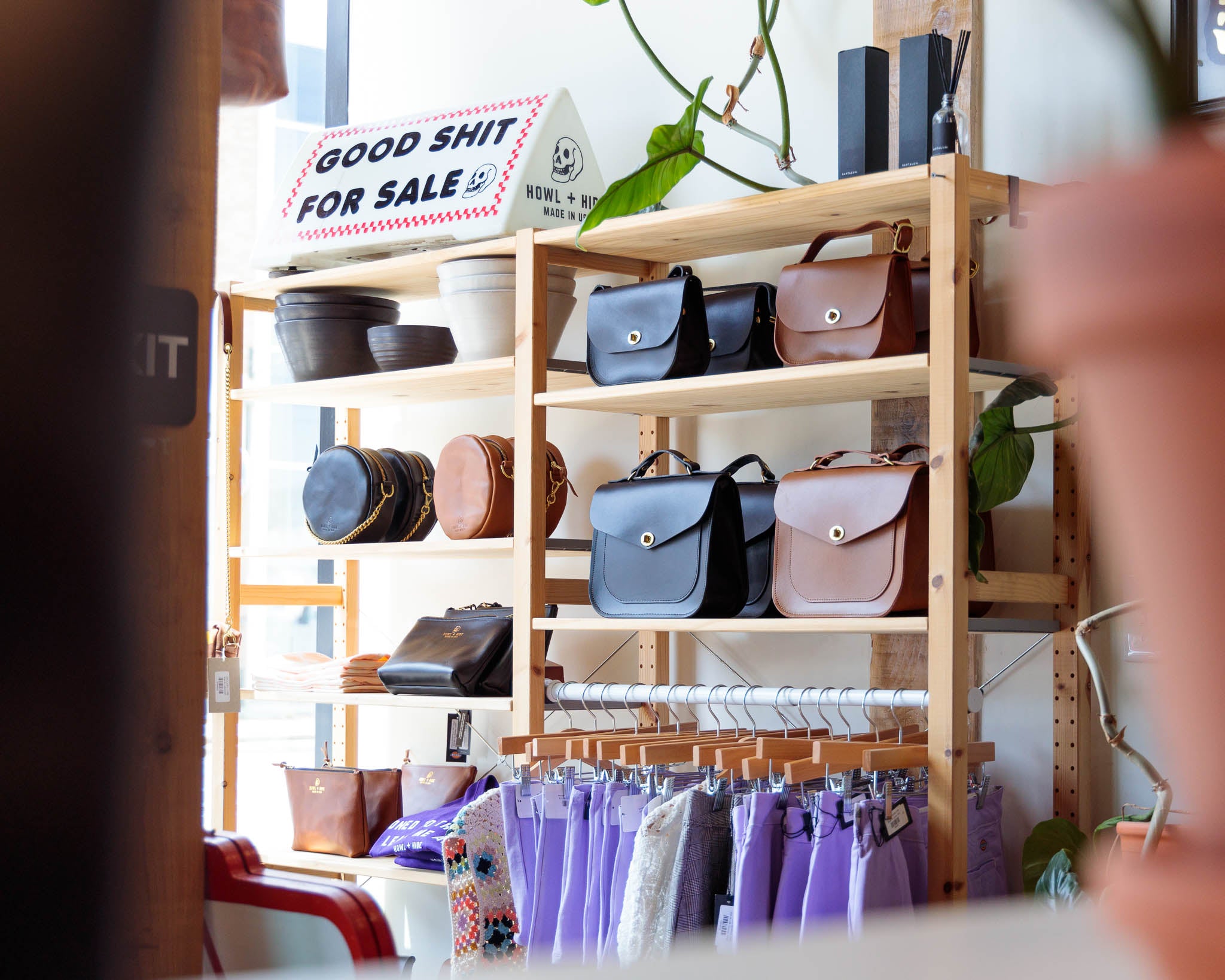 The Factory
Howl + Hide Manufacturing
After Nearly two years at one location on Virginia Ave, we simply ran out of space. As our business grew, so did our team and in May of 2023, we opened our second production facility, just a few miles down the road from our flagship store.
Our off-site production facility allows our production team to work seamlessly to keep our products in-stock and ready to ship to you.
This location is run by a team of dedicated and hardworking people, who have a passion for making something beautiful where there was once nothing.
Stay tuned to see what we come up with next.